INJUSTICE 2 - Animation & UI
NetherRealm Studios
Animation (Motion Graphics) / UI
Released: May 2017
Platforms: PS4; Xbox One
Credits: Steve Beren, Art Director, NetherRealm Studios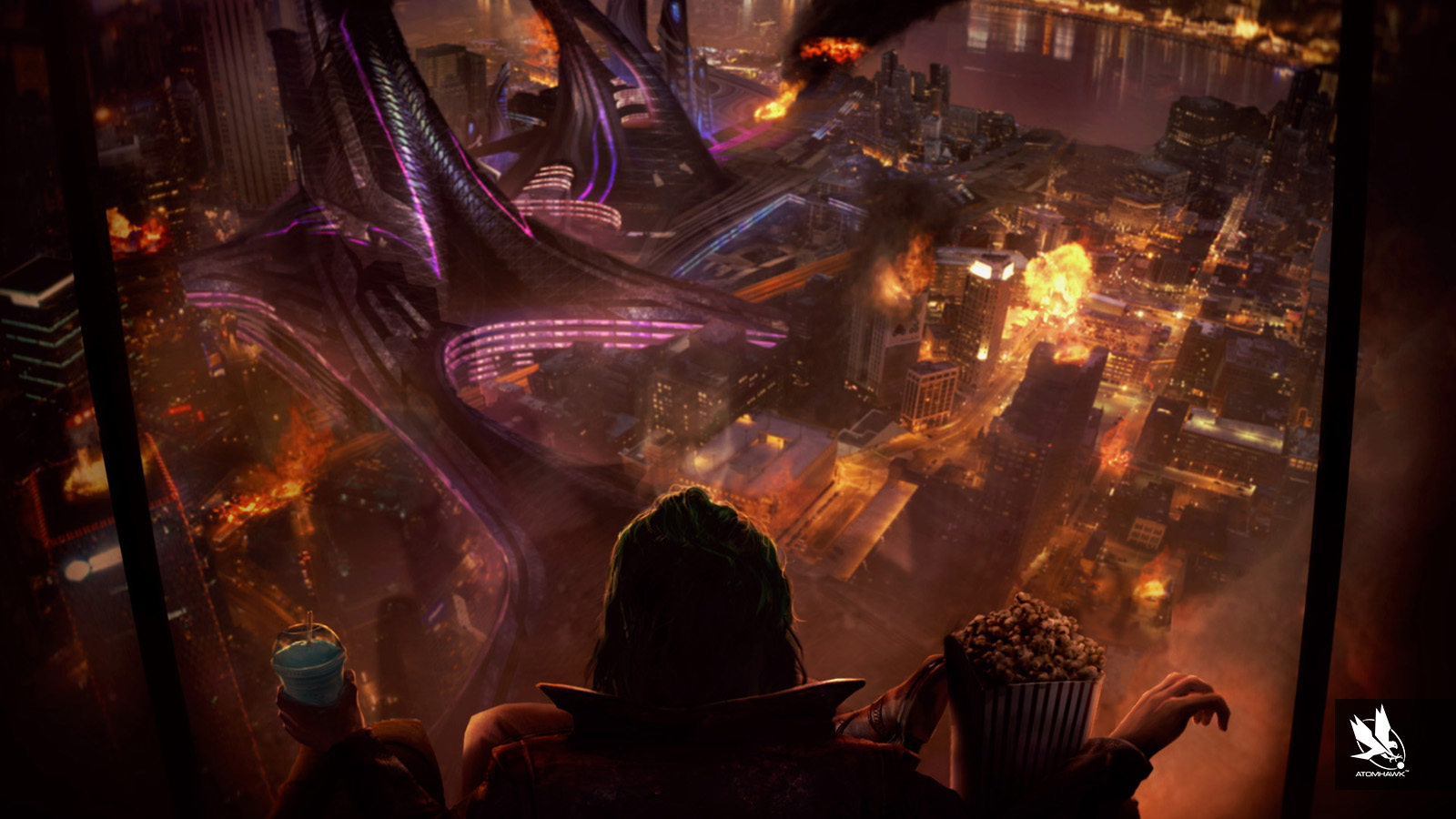 Animation
As part of our epic Injustice 2 adventure we created animated character endings for almost forty of DC's best-known heroes and villains.
Our animation and concept art teams worked closely together to craft animated sequences that not only tell the story of each character but also look amazing and retain the style and quality of the overall game.
Based on scripts and initial direction provided by the NetherRealm team, our concept artists created sketches that informed our animation teams' animatics, helping to establish key elements such as timings, camera movements and any additional effects needed to support the narrative.
The animatics were then passed back to the artists to create final colour artwork before the full animation was produced in After Effects, complete with 3D parallex and VFX.
Screen Graphics
Combining our animation and VFX skills with our background in designing user interfaces for "real" world experiences was a great advantage when creating screen graphics for Batman's AI intelligence system, Brother Eye.
In Game Cinematics
The animated UI elements have been adapted by NetherRealm for use throughout the game's cinematic moments.
Animated UI Elements
Once we had completed designs for all of the required panels, we then selected one screen to be taken forward to the animation stage. The example below showcases an animated concept of what a 'boot up' sequence would look like.